Come and launch the future.
You're ready for something new and better, and you want to be part of something big? Then join us in revolutionising the retail landscape of tomorrow. Welcome to LAYA.
Progress doesn't happen by itself. It needs to be built, from the ground up, layer by layer. And that's just what we do. We are LAYA.
We are analysts, CRM managers and technologists. We are project and campaign managers, product owners, and strategists. We are curious, inventive and resourceful. We think forward and build upward. We take a holistic approach to retail and its complexities. We understand that customers are actually just people, and that people should be at the heart of our activities. So we're here to connect the dots: to improve business models by improving customer satisfaction. That's how we build the future of retail. And you can be part of it.
What we do for businesses
Retail isn't just selling stuff. It's an intricate customer journey that generates massive amounts of quantifiable information at every step. Enter LAYA. We collect this data from a myriad of sources. We collate it into insights that allow us to understand what customers want, before they want it. We act upon this intelligence by showing people things they'll enjoy, in a way they love, right where they can buy them. And that lets us create a closer bond between retailers and their customers. That's the idea. Implementing it may be a lot of work, but it's the future of business. Help us define this future and make tomorrow your tomorrow.
When we say that people should be at the heart of our activities, that also includes ourselves – the people that work here. We are young and allow ourselves the flexibility that we want. We're bursting with ideas and love the satisfaction of executing them. We have steep career trajectories but flat hierarchies. We're vocal and getting heard. If that sounds like you, you sound like one of us.
What we're missing is you.
An attractive company pension plan because we're always looking for ways to make the future better, and that includes yours.
A flat hierarchy with ample opportunities to execute because we don't judge the greatness of your ideas by the length of your experience.
A modern approach to work–life balance with trust-based working hours and the flexibility to work from home – or wherever you'd rather be.
A robust set of corporate benefits because we know that you do your best work when you're doing well.
Annual leave of 30 days so that you'll get plenty of downtime, even if the future of retail is always-on.
A progressive, inclusive start-up culture with an emphasis on new work concepts like autonomy and freedom, so you can make an impact instead of waiting for decisions.
It feels good to do great work. But it feels better when you do it with great people. Here are some of the ones we already have, sharing their reasons for joining us.
Product Owner Programmatic Marketing at LAYA
I love being on the move and trying out new things – whether it's about sports or the newest marketing technology.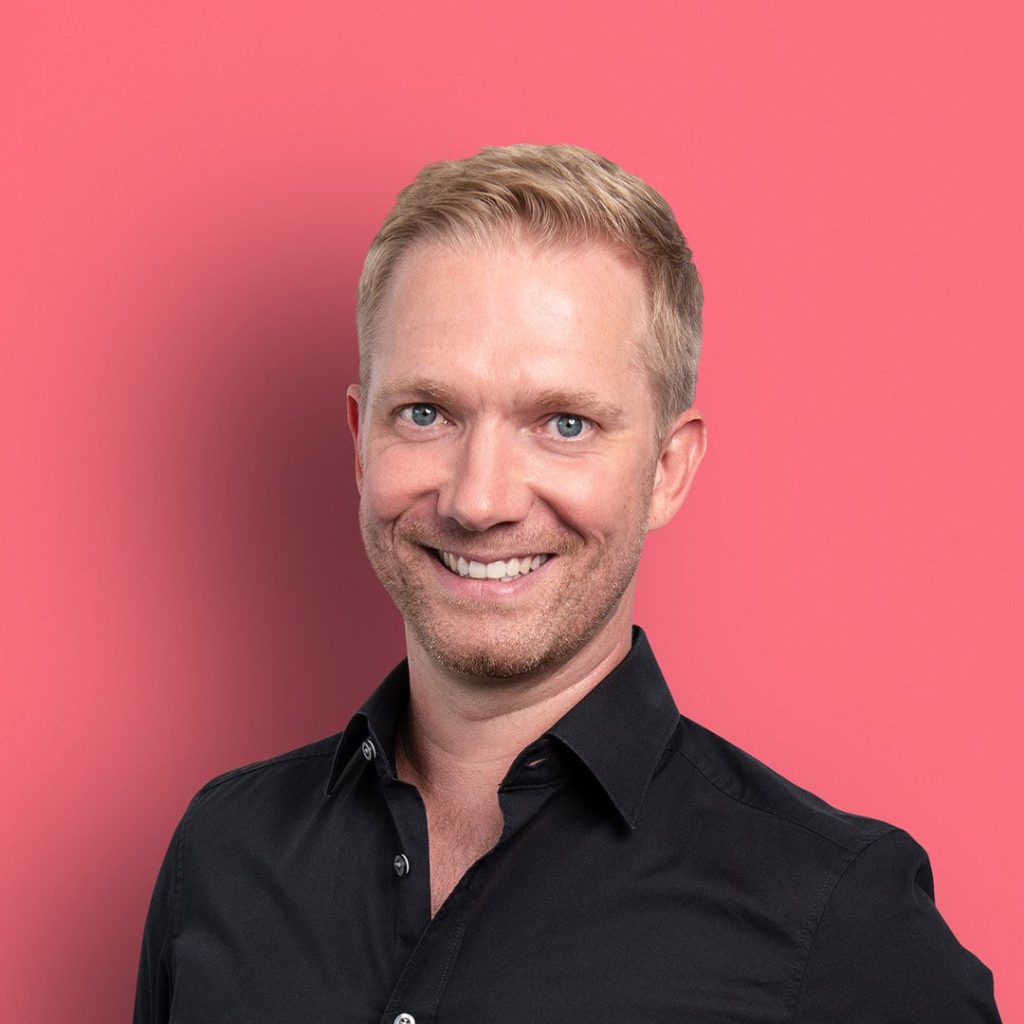 Retail Media Sales & Partner Manager at LAYA
Every brand is special. As a Retail Media sales manager, I have a holistic view of all industries so I can plan the best 360° campaigns for our partners.
Product Owner Reporting
at LAYA
What I like most about reporting is that I can bring numbers to life with smart dashboards – and thus lay the foundation for data-driven decisions.
Senior Manager CRM & Loyalty at LAYA
Loyalty is mutual, so I'm here to make sure that the members of our loyalty programs receive truly attractive rewards for their purchases.
Campaign Execution Owner at LAYA
Creativity and diversity are fun! That's why I love developing and launching marketing campaigns: no week is like the other.
Your contact person at LAYA
We want to make the application process as personal as possible. That's why our HR manager Nina Weininger will guide you through the entire process. She is looking forward to receiving your application via our
career portal
. If you have any technical issues with your application, please contact
karriere@layagroup.de.
Join our team and help redefine the future of retail.
Step by step, layer by layer. At LAYA.