Smart Data Platform + intelligent consulting x operational excellence = LAYA Solutions.
LAYA Solutions stands for intelligent, data-based retail solutions. With our LAYA Smart Data Platform, we offer an end-to-end solution for intelligent customer data management – as well as operational services and consulting in the areas of CRM management, campaign management and analytics, and data-driven marketing.
Our teams give retailers the opportunity to optimise their business models on the basis of data backed by cutting-edge technologies and expert know-how. The upshot: a highly personalised, integrated channel experience for the customer – and for the retailer the opportunity to fully tap customer data potential.
The LAYA Smart Data Platform
The service portfolio is built around the LAYA Smart Data Platform for modern data-driven marketing and advanced analytics. The Smart Data Platform provides retailers with a 360 degree customer view and provides the technical foundation for intelligent customer interactions and automated operative processes
As an end-to-end solution between data sources and customer touch points, the LAYA Smart Data Platform optimises the entire value creation process of customer data. We combine – clean up – standardise – refine – activate and monetise your customer data and create unique cross-channel customer experiences.
Smart Data Platform service modules
Our modular and flexible data platform forms the basis for rapid analyses and generating marketing potentials.
Our 360° CRM system for a holistic customer view
Maximise customer loyalty and engagement with couponing and CRM
Our analytics and reporting products for the right insights
Optimise paid activities and monetise reach through Programmatic Advertising Services
Flexible and modular architecture
High scalability
100% cloud-based
Designed by experts for experts
Very user-friendly modules
Strong focus on IT security and GDPR directives
Fast and seamless channel/system connection via easily integrated API framework
Benefit from the expertise of industry leaders
Maximum source code control
Faster, more agile thanks to standardisation and harmonisation
State-of-the-art platform in line with the latest tech standards
Out-of-the-box use of analytical products and modules such as scoring engines, segmentation
All customer accounts on one platform
Optimising business performance through loyalty
Following in-depth analysis of the GALERIA customer programme figures, measures to increase programme activity were adopted as the main optimisation tool for increasing turnover and frequency per customer. The Smart Data Platform loyalty module was to be used to monetise members of the programme and to expand reach as a basis for direct marketing campaigns.
Dynamic and automated reporting in Power BI
The reporting product was designed to set up automated reporting in order to both replace existing manual reports in Excel or PPT and at the same time include strategically significant developments. We focused on orienting the varied report content, its structure and the possibilities of interacting with it, to the various application areas of diverse stakeholders.
Scoring engine for optimised campaign management
With a multi-million customer base, deciding on what will appeal to different target audiences is no trivial matter for direct marketing teams. The effectiveness of advertising hinges on it being relevant to the recipient. Our challenge was to design a system that predicts which campaign and contact channels will achieve the greatest possible effect on the individual customers.
Jan Becker
CEO & Managing Director Dress For Less GmbH
"The LAYA Group is a very important partner for us for the future development and expansion of our online fashion outlet business model. The colleagues from LAYA help us to make data-driven and customer-centric decisions with customer insights and KPI analyses and to align our product range, our pricing models and our offer communication to the needs of our customers. To this end, the LAYA Group not only provides modern technical solutions and strong implementation expertise, but also highly competent data scientists and operational marketing experts."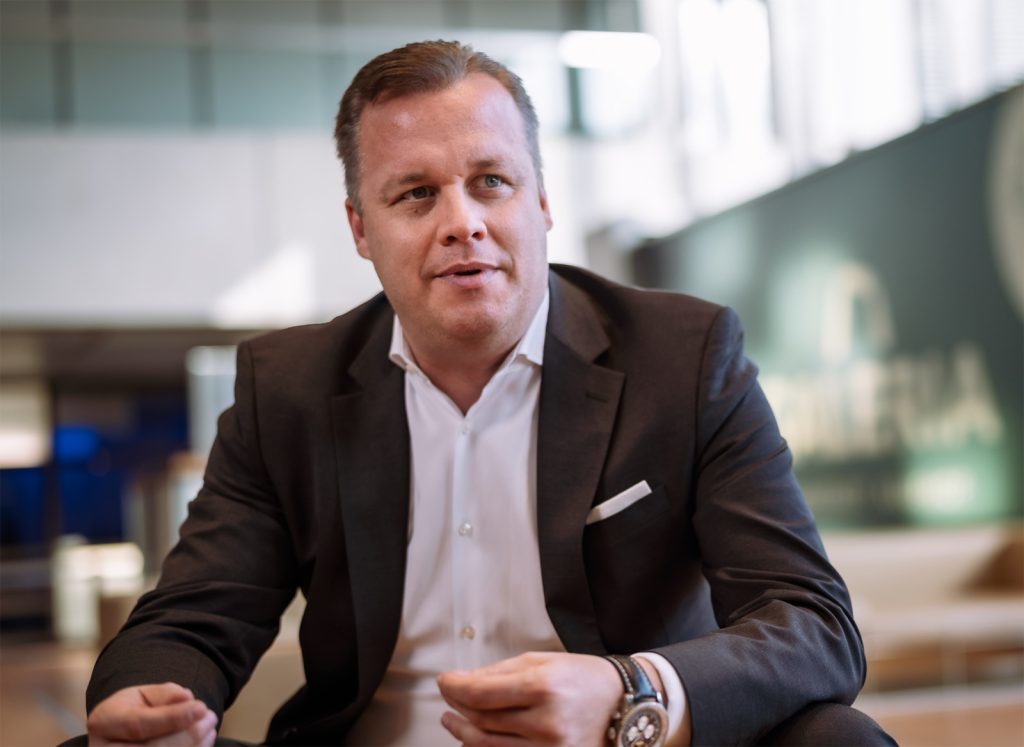 Miguel Müllenbach
CEO GALERIA Karstadt Kaufhof GmbH
"With the help of LAYA Solutions, we completely modernised our previous CRM and customer data management platform at GALERIA in record time and thus laid an important foundation for the rapid rollout of our GALERIA 2.0 strategy, through which we want to make our business model significantly more digital, data-based and customer-centric. Both the technical and functional support provided by LAYA Solutions is fundamental for the success of our strategy."
Andreas Hink
CDO GALERIA Karstadt Kaufhof GmbH
"LAYA Solutions not only provides us with modern and flexible IT solutions for the processing and use of customer data, but has also proven itself as a reliable integration partner and innovative service provider in the operation of our loyalty and data-driven marketing activities. LAYA Solutions optimally supports us in our goal of addressing our customers at all touchpoints with the most relevant and personalised offers possible based on customer insights and smart data."
Christine Wurm
CDO SportScheck GmbH
"We have been working successfully and collaboratively with LAYA since 2020 as part of our loyalty and data-driven marketing activities. Together, we pursue the goal of providing our customers with targeted, relevant offers at all touchpoints along the customer journey."
Michael Knor
Leiter CRM Leiner Wohntraum-Club & kika Fanclub
"With LAYA Solutions, we are able to excite our customers and club members with personal, individualised messages and offers through the communication channel that is most relevant for them. LAYA Solutions is a reliable and dynamic partner with broad expertise in data-driven CRM that optimally prepares us for the future."